Sometimes, there are things you absolutely have to get written down so you don't forget them. These might not fit into the category of things you'd use Reminders for, though. I'm talking about stuff you just want to scribble down a few notes about for later. You're in a hurry and have an Apple Watch. You shouldn't have to pull out your iPhone, find the Notes app, and add a new note there. Thanks to Quick Notes – Notes with widget, you don't have to. The app makes dictating notes on Apple Watch fast and easy.
A Simple-to-Use Note-Taking App
You won't find a lot of bells and whistles in Quick Notes. It's designed to do one thing well, and that's allow you to jot down your thoughts or important details in a hurry. The free version of the app allows you to do that from your iPhone. You can either go into the app itself or use the Today View widget instead. From your Apple Watch, you can review your notes easily. The beauty, though, comes after you make a small in-app purchase.
That in-app purchase unlocks all of the features of Quick Notes. The additional features unlocked after you buy the full version of the app are, as of this writing:
History of your notes
Night theme that automatically changes according to the brightness intensity
Use dictation on your Apple Watch
That last feature is my personal favorite: use dictation on your Apple Watch.
Forget Typing, Dictating Notes on Apple Watch Is Easier
Typing down notes is so twentieth century. I've got a wrist communicator that supports dictation, so I should be able to use it for my notes. With Quick Notes, I can and so can you. Just open the app on your Apple Watch, and tap "Add New Note." Then you can dictate your thoughts or the information you want recorded, and it will be transcribed into the app. Later, you'll find it on your iPhone in the Quick Notes app, or you can access it again from your wrist.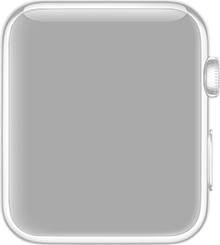 If you open the app and don't see an "Add New Note" option, it's probably because you haven't done the in-app purchase yet. Do that from your iPhone, and you'll be good to go.
Just One Notes Document at a Time
The only drawback to Quick Notes is that it seems to only support a single document of notes at a time. You can delete things from it, and then view those deletions in History on your iPhone for up to 29 days, but that's the closest the app comes to offering multiple notes. Since you can't add to the Notes app from your Apple Watch, though, dictating notes on Apple Watch with Quick Notes is a great way to get your thoughts or ideas saved for later.